Tax Negotiations
 It's not a perfect world. So you've made a few mistakes along the way. And yes, tax debt can be unsettling and overwhelming.  And settling yours can seem like one hoop after another. So let us help you to get back on track with our specialized tax services.
BFS
enrolled agents have negotiated favorable outcomes to tax debts for hundreds of clients. Unlike many firms, we insist on completion of an assessment of your tax debt and the circumstances surrounding it before accepting payment. Also, we prefer that our clients understand the process.  And further, we are looking for a solution tailored to you situation. Whether negotiating manageable payments or Offer In Compromise for settlement of the debt, we get results.
Tax Solutions Through Offer In Compromise
>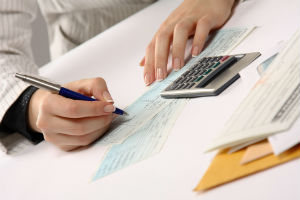 The IRS will accept an Offer in Compromise when it is unlikely that the taxpayer's liability can be collected in full. And the amount of the IRS Offer in Compromise (OIC) must reasonably reflects collection potential. The OIC is a legitimate alternative to declaring cases as currently not collectible. And negotiations of tax settlement or installment agreements may be viable tax solutions. The goal is to achieve collection of what is potentially collectible at the earliest possible time. And it must be at the least cost to the government.
Tax Settlement
As much as we hate to use the term "tax settlement", in layman's terms it is the most comprehensive. But the term used by the IRS is Offer In Compromise, or OIC. This relief method is not for every taxpayer. Though the settlement amount may be much less than the original debt, it may not be practical. The Offer In Compromise prepared for the taxpayer. And representation of the client should be by a tax professionals. However it can be quite costly.
Be encouraged and assured that tax solutions exist for nearly 100% of tax debts. Because Our solutions to tax debt are designed around each client's particular circumstances in order to get the most favorable results for that client.
Services Businesses & Individuals in West Palm Beach, Florida (FL) | Los Angeles, California (CA) | District of Columbia (DC) | Atlanta, Georgia GA) | Rockville, Maryland (MD )| Fairfax, Virginia (VA) | Montgomery, Alabama (AL) | Dover, Delaware (DE) | Jackson, Mississippi (MS) | Rock Hill, South Carolina(SC) | Ashville, North Carolina (NC) | Honolulu, Hawaii (HI) | New York, New York (NY) | Aspen, Colorado (CO) | Dallas, Texas(TX) | Texarkana, Arkansas AK | Beecher City, Illinois (IL) | Ashland, New Jersey (NJ) | Berkeley Springs, West Virginia(WV) | Paradise Lake, Arizona (AZ) | Ainsworth, Iowa(IA) | Boston, Massachusetts(MA) | Detroit, Michigan (MI) | New Orleans, Louisiana (LA)
Professional Tax Advisers
Visit us in Frederick or Rockville, Maryland, Vienna Virginia (Washington DC Metro Area)
17 W. Jefferson Street, Suite 2, Rockville, MD 20850
5100 Buckeystown Pike Suite 250 Frederick MD 21704
1604 Spring Hill Road, Suite 212, Vienna VA 22182
Phone (855) 557-2222, Fax (855) 557-2222
e-mail: info@bfswebsite.com
Offices in Rockville, MD and Frederick, MD