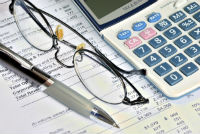 Business & Financial Solutions
Business & Financial Solutions is a Top-Rated CPA firm and the only resource you need for tax accounting, bookkeeping, and tax preparation help.
We have convenient locations in Frederick Maryland, Rockville Maryland, McLean Virginia and Plano Texas. Our CPA firm also provides a host of other tax help and accounting services to meet the needs of both, individuals, start-ups, and small and large businesses.
Tax Preparation Services / CPA / Forensic Accounting
Our Tax services include tax preparation services, forensic accounting, tax settlements, back taxes, 501(c)3 non-profit help, and more. We offer a broad range of accounting, audit, and assurance services to meet the diverse needs of various types of businesses. We have experience analyzing the operations and historical financial data to create a well-reasoned, fully documented, and defensible valuation opinion.
Business & Financial Solutions is positioned as one of the top CPA firms in the Maryland / Virginia area. So our customers get the full range of comprehensive accounting and tax services you deserve.
BFS ensures your business remains fully compliant with tax laws and regulations. You can rely on us when you need professional assistance from an experienced team of tax accountants. Our CPA firm will customize the right solution for you.
Effectively Meeting Your Financial Needs
Our tax preparation consultants provide a full range of financial solutions for companies across all sectors. We offer the perfect solution customized to meet your needs, from bookkeeping to forensic accounting and business management services.
BFS also understands that individuals and businesses alike face complex financial challenges during the course of conducting business. Streamlined solutions are developed for each client that goes beyond basic accounting provided by other firms. Our Certified Public Accountants(CPA) and finance consultants can handle even the most complex financial concerns for individuals and companies of all sizes.
Our professional guidance is based on years of expertise in the accounting and financial services industry. You can rely on our professional team of specialists to handle any financial concern your business is facing.
Tax Services / IRS Fresh Start Accounting Services
Our specialized services are available for both small, mid-sized and large businesses including new business start-ups. Our accounting and tax professionals are eager to get you the tax help with all your individual and business needs.