Professional Tax Services
 "The only things certain in life are death and taxes."- Benjamin Franklin
While one is absolute, the other doesn't have to be. Many deductions exist for individuals and businesses. Are you taking advantage of all of them? Clients all across the country are discovering that they can optimize their tax situation by working with Business & Financial Solutions, regardless of their geographic location.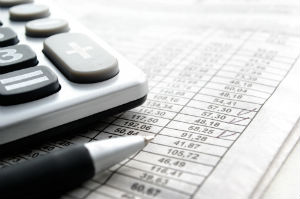 Business & Financial Solutions' tax accountants have experienced individual and business tax preparers and negotiators who legally and ethically employ their knowledge of tax law. And we have a database of resources to maximize your tax deductions and lower your tax debt. Our team meticulously prepared for the inevitable changes in tax law that come with each new tax season. And we are ready and willing to work with you to get each tax deduction for which you are eligible. We answer any questions that you may have. And we gladly take the time to help you understand your deductions. So now you can move forward with purpose in the new year.
Tax Planning
Our firm provides tax reduction planning and preparation for individuals, estates, non-profit organizations. We also prepare tax returns for any small business or corporation.
Tax reduction planning is something that can be done throughout the year. If you walk into a tax preparer's office in February or March for tax services, it's usually too late. Because not a lot of tax planning can be done at that point. So planning has a lot to do with saving on tax liabilities. BFS can help you determine when to take profits and losses. And in some cases, we help businesses shift income and deductions to the appropriate tax year. Also, we help you decide on Roth IRA conversions to help you maximize retirement plan benefits. Thereby reducing taxability of social security income.
Tax Accounting
Business & Financial Solutions offers responsive accounting. And we render financial and tax services on a national level. Our approach has a unique entrepreneurial focus, providing clients with smart, analytical insights, often overlooked. Our team of professionals builds strong client relationships. All based on open communication with each client. And we believe that the trust clients put in our firm is paramount. Our accounting firm works with enterprises as diverse as sophisticated financial institutions and start-ups. Yet public companies look to us as well. Our clients include high net worth individuals, high profile professionals, family offices, not-for-profit organizations, and entrepreneurial ventures across a variety of industries. Services range from preparation of income tax returns to resolutions to past tax debts and tax and audit representation.
Professional Tax Preparer
A professional tax preparer can help you avoid audits and assist clients undergoing audits for prior-year tax returns. Tax audits can create long-term problems for taxpayers that leave long-lasting effects on personal or corporate financial circumstances. Our company prepares tax returns for a reasonable fee. Our job is to fill out all the required tax forms and use all appropriate adjustments, deductions, and credits to keep our clients' taxes to a minimum.
The work of Business & Financial Solutions is year-round. In the unforeseen event that a client has a tax problem, our firm is still around to help, individuals and corporations, unlike seasonal companies who are open only during the tax season. Therefore, we often handle the problems left behind by those seasonal firms. We provide for those services such as IRS liens or levies; estate planning; and audits.
Preparing tax returns can be a very demanding job involving close concentration, under considerable time pressure, particularly toward the end of the tax season. Our clients want the best service available and our tax experts and consultants enjoy the challenge.
Problems With Back Taxes
For relief from tax liabilities, as a result of IRS audits, contact us for additional information. Whether in Rockville, Damascus, Frederick, Washington DC, Germantown, Gaithersburg, Tysons Corner, Fairfax VA, Northern Virginia or anywhere in the Continental United States, our tax accountants can help. We create solutions where most Maryland tax preparers fail.