Our Business is Your Success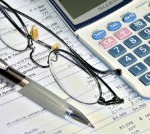 Congratulations on making the choice to turn your passion into a reality! You have taken the first step to your business startup.
Turning your dream into a sustainable business is no small task. Are you ready for the challenge? Business and Financial Solutions is here to make sure that you have everything you need for success. We are one of the companies that help startups in the Maryland Virginia area. Whether you're a first-time business owner or a veteran entrepreneur, you're about to begin a major process. And it will take commitment. It will also require painstaking attention to detail. We take the frustration out of business setup and expedite the process.
There are benefits of operating a company based on sound counsel from skilled, professional and experienced tax accountants. And those benefits cannot be overstated. However, there are also benefits to rooting that company with the same attention. Careful consideration should be given to the precise and unique needs of each business, But these are often overlooked. Our team of highly skilled consultants creates customized business plans. They are tailored to your specifications, adding substantial accounting expertise every step of the way.
Why A Business Plan
All startup businesses should have a solid business plan. And so should ongoing concerns. Each business plan should also include carefully crafted sections on company finances. This plan is essentially a roadmap for the company's success. It shows how much is needed in startup funds. And from where the funds are expected to come. The plan offers a summary of the company's mission, activities, and goals. It also includes projected income, cost of goods and expenses. The plan also includes balance sheet items such as asset purchases and depreciation, liabilities, and cash flow.
A well-crafted plan is arguably one that has these facets and can be relied upon as a compass for your company's future. The ability to provide guidance is undoubtedly the most important test of a good business plan.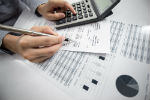 There are other reasons for creating a business plan. But these are some that should also be considered and outlined with the consultant prior to the writing of your plan. And they effectively help ensure that the document is comprehensive and fulfill all necessary functions. Financial tables should be considerate of financing and loan requirements. And they should address future asset purchases, and exit strategy personnel requirements. Advanced tax planning will ensure that you are getting the most out of your business. Though it's never too late to benefit from a business plan, the benefits of crafting one early are paramount. We take the time and pride in learning about your business. And we incorporate all relevant specifics into the writing process.  If you need help starting a small business plan contact us today.
Business Startup  Registration
It is essential to understand the
differences between the various corporate structures
, And this should be done before deciding how to incorporate and organize your company charter. The structure of a company determines the way that it is taxed. It also determines the extent of its owner(s) liability. And thus, the way that it conducts business. BFS can offer suggestions as well as prepare documents for the business entity which best suits your company. We can create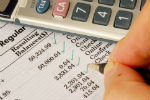 your Articles of Incorporation or Articles of Organization. And we can file them with the appropriate with the appropriate agencies. If necessary, we can even provide hand-delivered, expedited service for Washington DC and Maryland charters. Our Firm proudly charters companies throughout all 50 states and the District of Columbia.
After getting the company chartered, there are other loose ends which must be tied down to formalize the company. We can assist with obtaining the EIN for various taxing entities. Further, we set up unemployment account numbers, sales and use tax numbers. And we conduct the initial corporate or organizational meeting. And we've been honored to serve as the resident agent for many of the Maryland-based companies. Lastly, we have assisted with chartering and continue to provide bookkeeping, management, and tax services. So those are just a few ways that we provide dedicated, ongoing support for our valued clients.